The best parts of being on a professional team
Monday, November 15, 2021

Being on a team is an incredible experience. Challenging, of course, but generally amazing. Here are some of my favorite parts of being a professional team.
Supportive debriefs
We are pleasant to each other in the debriefs. We encourage and support, compliment, and motivate each other when someone is frustrated. It is easy to improve and have a great time in this environment.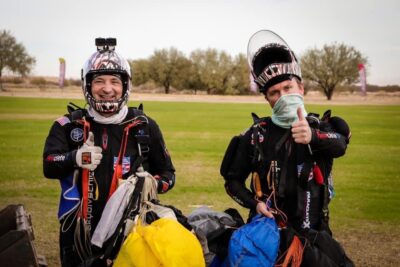 The struggle is real – but then you get it
Think you are frustrated with your block 11? Make it your job and do it for HOURS. All teams struggle with specific areas of their game, and we must hammer through it. There is no answer book; we have to figure it out ourselves.
It can be maddening to fail over and over. However, you eventually have a breakthrough. And when you do, and the block is good after all the struggle, it is incredible.
We have a blast
I know it looks like we are super severe in our crazy matching gear and critical vibe, but it is only that way for the parts that need intense energy. There are lots of sharing, laughing, inside jokes, and friendly jesting happening. This flip can happen because we learn to weave in and out of focus effectively. Plus we have the advantage of knowing each other very well.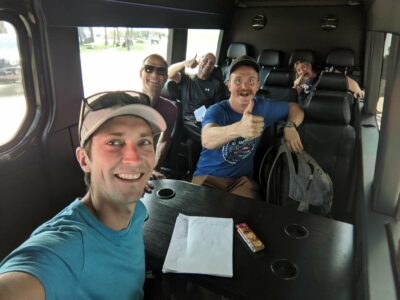 Experts at hand
I love always having a room full of experts at hand. I don't know the answer to every skydiving question, but chances are someone on the team does. And when I have a hypothesis about a technique, idea, or concept, I have a terrific sounding board.
Everybody is hyper-motivated
At the stage you become professional, everyone is hyper-motivated and responsible. If you aren't, you won't make it far enough to get on the team. That means experienced teammates don't flake, everyone is down to meet as early as needed, and everyone does what they are supposed to. It is great.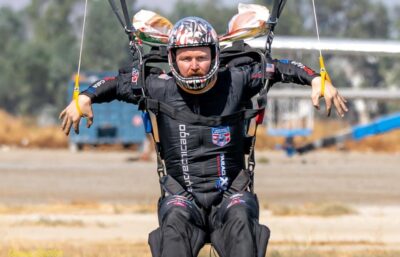 Hanging Out
On an expert team, especially a traveling one, we hang out a lot. Since we aren't rushing home, we chill with each other – watching tv, cooking food, recreating, exercising, etc. Since I have loved all my former teammates, this is truly fun.
Amateurs can find the joy as well as pros in most of these areas. Perhaps this list can help you appreciate the value your own team brings!
Keep in touch with Fury articles, news, and events by signing up for Christy's not-too-often newsletter.
Tags: 4way, 8way, competition, team