Three Steps in Finding 4-way or 8-way Teammates
Sunday, October 16, 2016

If you are interested in a team in 2017 and would like help from Christy, you are welcome to fill out this form or contact her directly.
After every Nationals people start considering what they might like the next year. Finding teammates can be a big challenge and there are many ways to search. Below are three big major steps to increase your odds.
Get the word out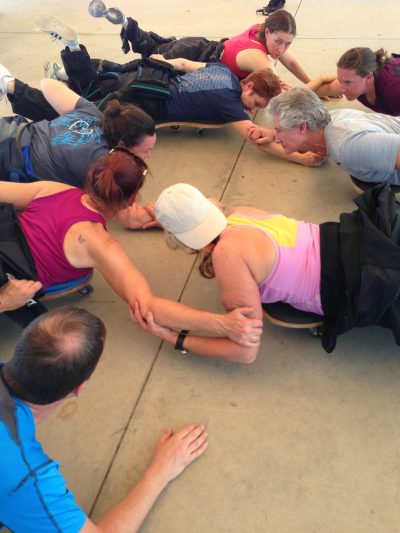 Tell everyone who has a pulse that you are looking for a team. Obviously talk to everyone you know on the local team scene and ask who else might be looking. The trick is to ask everybody, even if they are not a match for you. Even if someone is not a candidate for your future team, they likely know lots of jumpers. Even that crazy wingsuit dude might have a buddy who knows a friend who knows you next outside center! Ask with reckless abandon.
Tell Coaches and Organizers
The tell everyone plan should encompass coaches, organizers, or local leaders you might know. These key players are especially likely to be in touch with the jumping scene and often have a large list of other team seekers. Reach out of your comfort zone and contact coaches in different regions too even if you are not looking to travel. Coaches across the country might know a perfect candidate who is eager to travel to you.
Look for Off-season Events
Regardless of whether you live in a jump-able climate during your off-season, seek out events that gather lots of flyers together. Tunnel camps are a great option, so are specific team building events hosted by many dropzones. Winter boogies, skills camps, even big ways can keep your skills fresh and introduce you to a large network of possible teammates.
There are other techniques for finding great FS teammates but these three will get you pointed in the right direction. Good luck and happy hunting!
Want to do some flying and thinking with Fury Coaching? Check out our avaible tunnel times and book below.