Fury Tunnel Coaching Lab
A Formation Skydiving Tunnel Experience

Mix up a perfect solution of individual coaching and 4-way for a weekend of awesome FS tunnel flying with Fury Tunnel Lab!
Progress more in a single weekend then you thought possible with focused coaching, amazing tunnel sessions, and full debriefs. Leave armed with information about how to progress quickly and how you will achieve your personal goals. Read on to learn more about this experience, or skip ahead to the logistics to sign up now.
Fury Lab Difference
With Fury Lab you show up with a clear idea of your goals and how you will accomplish them!
Before the camp begins, you will have access to Christy Frikken who will discuss your goals, develop a plan, and explain what your focus will be.
For those wanting the most from their tunnel experience, you will be armed with information to help you succeed. This includes descriptions and video of the skills you need. In many cases, you will get a video of actual examples of the drills you will do with your coach!
By the way, if you don't have time or interest in prepping beforehand you are covered here too! You will get all this info at the camp too. No need to stress about squeezing extra into your busy schedule if that doesn't align with your plan.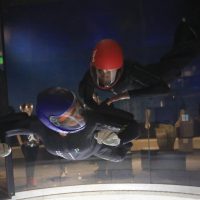 Progress!
During the camp, we will be using the Progression System to mark what you are learning. No matter your skill level this system allows you to see what you are good at, what you need to practice more of, and what your next steps are.
This system takes the ambiguity out of the "am I improving?" question. With these clear notes you can pick up right where you left off with any coach in any situation.
Video
Your camp will use the Edge video system. No more waiting random amounts of time at the delay loop hoping they didn't leave it on the wrong view! Grab one of the ipads and watch yourself. Rewind and slow motion. Your coach can highlight and circle areas to improve very quickly, making the most of your waiting time.
Session Plan
The drills you do will be written out for you as usual for a tunnel session, but with the bonus clearer descriptions for the most common exercises. For plans that are already in the Fury Coaching Drill Library, you can even grab an ipad and review what to do if you need a refresher.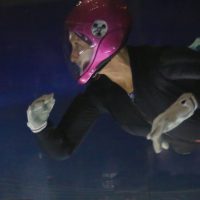 Idle Time is now a useful time
After taking a break from your flight, you'll have plenty to do. You will review your session with your coach and make a new plan of course! But you can also watch your upcoming exercises after your coach plans. Or perhaps you want to re-review your flights to reinforce details. All of this is accessible while you wait!
Details
Scheduling
Your flights are scheduled Friday through Sunday or Saturday through Monday. We will confirm your dates and times with plenty of time take time off work and make any travel arrangements.
Sessions are done in 10-minute increments. You will fly 1.5-2.0 minutes per turn. There will be plenty of time, usually at least an hour, between your flight to rest, debrief, and plan upcoming sessions.
PACKAGES- Ontario/Oceanside
Standard Package – 3 days, six sessions, 1 hour of one on one (see specific dates and venue for pricing)
Bonus Package – 3 days, 9 sessions, 1.5 hours of one on one; (see specific dates and venue for pricing)
A weekend only version is available for a surcharge
4-way Add-ons:
3 students, 1 coach: 40 minutes with a coach
2 students, 2 coaches; 40 minutes with 2 coaches
1 student, 3 coaches; 40 minutes with 3 coaches
4-way is based on the availability of similarly experienced flyers
Disclaimer
Several of the technical systems (audio and video) are amazing, but we all know how technology can fail. We fully expect everything to work without a hitch, but if a gadget isn't working we will carry on without it.