How to Pick a Wind Tunnel
Monday, October 12, 2020

Picking the best tunnel was easy when there were only two in the US. Now you probably have several choices and a variety of factors to consider.
Size
Size matters. A 4way team is limited in a 12' tunnel. You can do every block in a 14' tube. You can do every block better in a 16' wind tunnel. If you are restricted, the tunnel isn't useless – you can work individual skills, piece partner drills, and portions of blocks in a smaller facility.
If you can, a 4way team should find a 14' or more. An 8way can only train all together in a 16'.
Recirculation
Recirculating tunnels provide smoother, stronger air. Older models drop out, and you'll be spending a lot of time fighting to stay off the net.
Recirculating tunnels are always heated and often air-conditioned. My sense of mental toughness makes me want to endure through anything, the reality is training in a -30 degree wind chill, or a convection oven is distracting and miserable.
Opt for a recirculating if at all possible.
Availability
The cheap time seems like a steal until you realize you can't use that 20-hour tunnel package you purchased on the weekends. Tunnels vary a lot in how much and how frequently they let skydivers barge in on their primary business.
Make sure the tunnel isn't so busy you can't squeeze into the times you need.
Location
If you have a local tunnel that meets the requirements above, the choice is obvious. You have the option of doing more frequent camps perhaps even short sessions after a workday.
If not, you might have to balance some sub-optimal (smaller tunnel) but more frequent wind tunnel with traveling to train. Although expensive, traveling camps aren't all bad – the chance to focus just on your skydiving for a few days has positive effects. Plus, you'll have more access to coaches at busier and bigger tunnels.
If you do travel for a tunnel, check for one that has easy access to the airport and places to stay nearby. Not having to rent a car and drive significant distances is an excellent advantage.
Bulk discounts/accounts
Every tunnel seems to have a unique set of processes and standards regarding bulk purchases. They change a lot too. You'll have to chat with each facility individually to find out the current situation.
If you know a coach or tunnel enthusiast locally be sure to ask their advice too. Often the over the phone rates are not the best deal.
Nice features
Large debriefing rooms, sweet creepers, an area to creep, and a great video system make training a little bit easier. They aren't deal-breakers, but all things being equal I'd choose a tunnel that welcomes skydivers with the tools we need.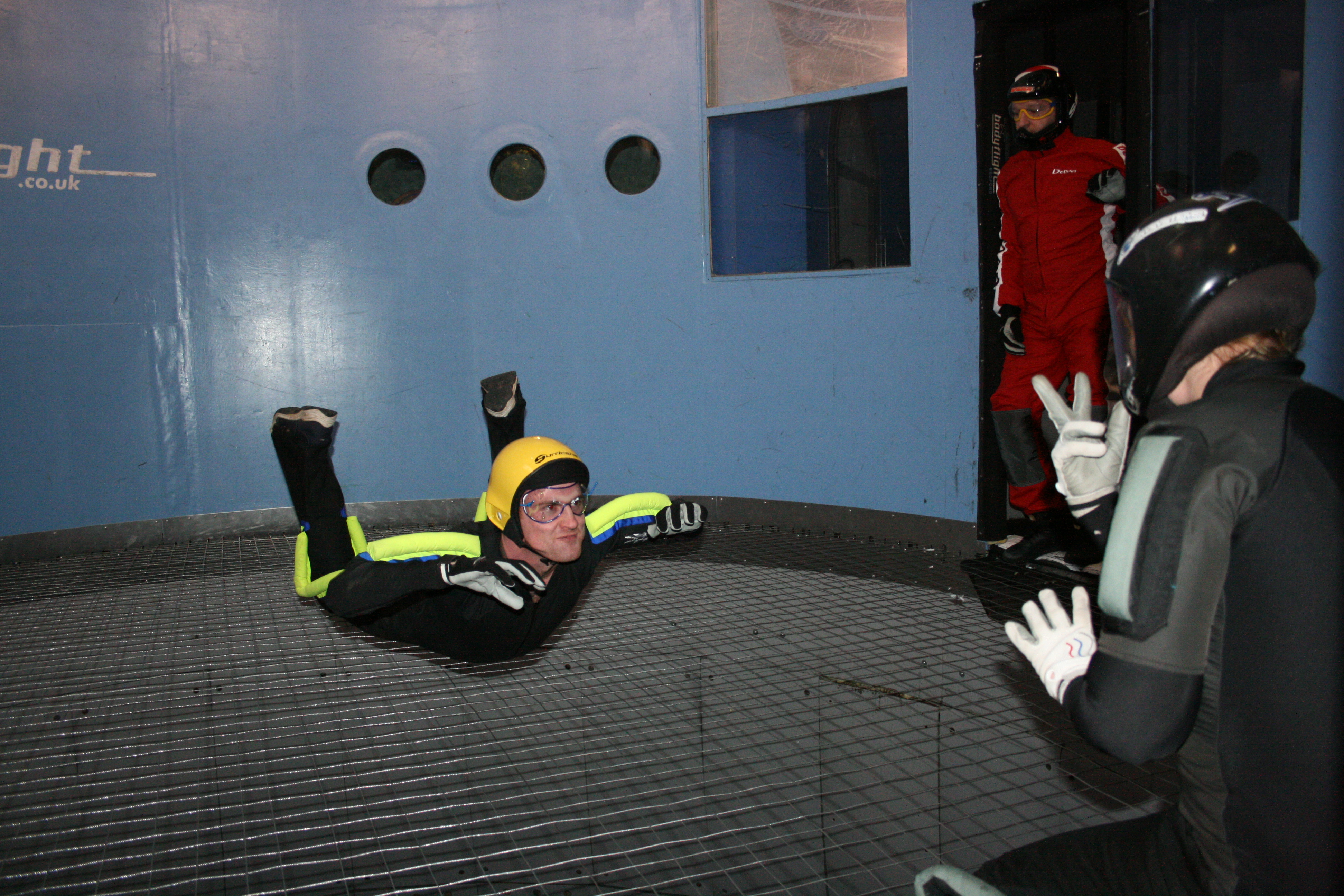 When picking a tunnel to train at, consider size, recirculation, rates, and availability as priorities. If you are traveling consider how easy it is to find flights, accommodation, and local transportation.
Want to know more about the tunnel options in Southern California? Contact Christy for help!