Should you train with tunnel rigs?
Sunday, August 21, 2022

It isn't a big secret that I hate training with rigs in the tunnel.
I hate it.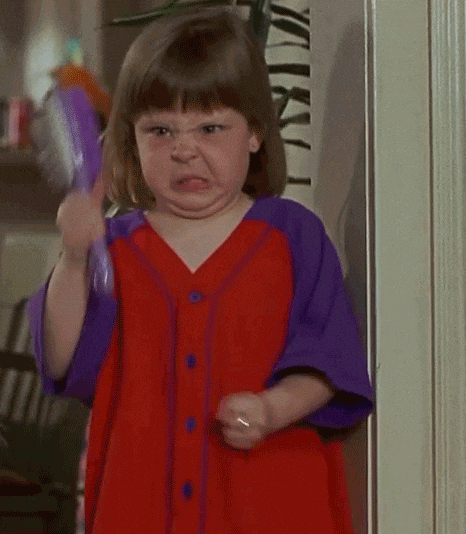 But I will agree it has its uses and can be beneficial. Here is the breakdown of considerations.
Advantages
Sky vs tunnel
There are some differences between the sky in the tunnel beyond the apparent danger factor. First, rigs limit your range of motion, especially in the shoulder area. This restrictiveness makes the sky isn't as level tolerant of levels or distance. The rig also brings weight, which means that you have more momentum to start and stop.
Train like you compete
I can't deny that it makes sense to train like you plan to compete. If you are doing a skydiving meet, you should simulate the skydiving part as much as possible. That means rigs.
And it does work. Despite my lack of enthusiasm for the experience, training with rigs on Rhythm has improved my skills. It is less of a discrepancy moving back and forth between the tunnel and air.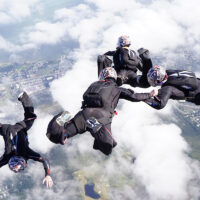 Disadvantages
Physically demanding
So why shouldn't you do rigs all the time? Well, it sort of hurts. If you think a 16 jump day wears you down, wait until you do an hour of flying with rigs. You don't realize how rough rigs are on the body until you do a bunch of time.
If you are a young cross-fit-ready skydiver with no injuries, congratulations. I remember that too. Go wild. If you have a happy but a-bit-more-used body, expect some limitations on how much you can do and still be effective.
Extra Equipment
Depending on your tunnel, you will need rig covers or dummy rigs. Using dummy rigs (bags of filler instead of parachutes) will not likely feel like your personal rig. And if you are traveling to a tunnel, this means you have to bring all of your equipment.
Facility Policies
The biggest obstacle in the United States right now is finding a tunnel willing to let you bring in dummy rigs. iFly has restrictive policies for anyone but the military.
Check with any non-corporate iFly tunnel for their policies – Paraclete XP, iFly Oceanside, and Perris Indoor are a few I know would be willing to work with your team. Paraclete XP, in particular, is experienced in handling tunnel rigs safely.
So should you fly with rigs? Maybe. If you can get the right equipment in the right place, do enough tunnel time to dedicate to it, and are highly focused on improvement, tunnel rigs can make sense.