2019 USPA Nationals 4way Intermediate – Most Busted Round
Thursday, October 17, 2019

What round was busted the most at this last year's nationals in 4way Intermediate? Here are a couple of ways to answer this question.
Total Busts
Round 1 had 31 non-scoring points. Perhaps the combination of first-round nerves and the slightly technical K-22 tripped people up.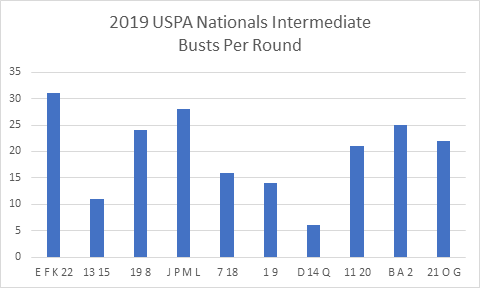 Busts Percentages
Next is the number of busts per points scored. A round may not have had many total busts, but if the percentage of busts compared to total points scored are high it is still a noteable hazard. Round 3 (19 8) and Round 8 (11 20) win out here. Not a surprise that those lower scoring technical two blockers tripped more people up.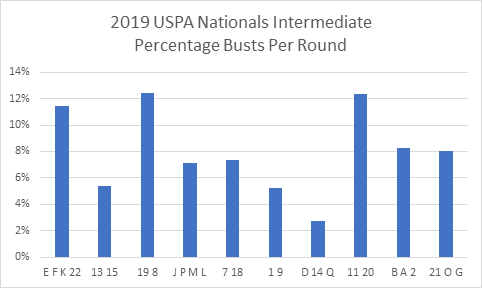 Filtered for video busts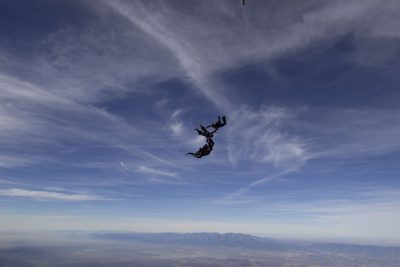 I'll take a look at exit strategy and busts in a later post – but here are the busts minus video infractions. The video is a part of the team and their busts count just as much, although how to approach this problem is different than approaching issues the slot-flyer has.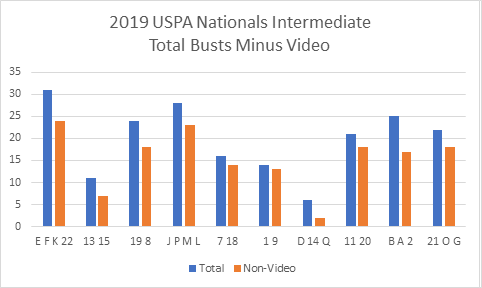 The margin stays fairly consistent with a possible increase in busts on the rounds teams are more likely to launch intact at this level – E, B, and 19 for example.
Takeaways? Keep calm on round 1. Get great camera and work with them through your season. And maybe take a little more time for perfect builds on technical two blockers!
Tags: 4way, competition, rules