Do pro skydivers really wait for the key?
Monday, August 1, 2022

We tell you to wait for the key all the time, but when you watch a video from a team like SDC Rhythm XP, it looks like they aren't waiting for much of anything. Do professional teams have a key person?
Do you have a key person?
Yes, but we have several techniques to speed up that process.
A key person can see and feel all the grips in the skydive. This selection makes sense; this allows them to check off everyone before signaling the next formation. The point flyer can't see or feel the cat grip on the inside center, for example.
Of course, some formations, like a donut, are visible to everyone. That can be everyone's key. Since we all have the same amount of information, this should happen at precisely the same time.
Other formations have a planned last grip. For example, we sequence our grips to make a center flyer or a highly visible grip final on purpose. In those cases, this final grip becomes the key because everyone can see it.
Whatever the key plan is, we stick to it. We practice a variety of techniques in our key plan, but we do so on purpose. Popping a key or busting disrupts the flow, losing precious time and points.
Anticipation and the "E-stop"
In super fast 4way, our anticipation is very high. We see the formation building before the grips landing, and we predict accurately when the key will happen. Even if we let the key person trigger it, the reaction is instant.
Experience also means we can tell a lot more about a formation from a tiny piece of visual information. As we move from point to point, we can see and feel "all systems normal" with a high degree of accuracy. This predictive ability allows us to hit the hypothetical "E-stop" if something isn't right and wait longer for a key if required.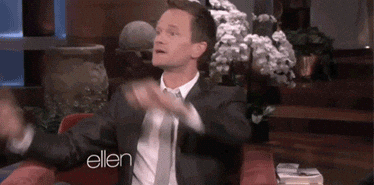 Guide the Pace
The centers still control the pace of the jump, even if they lack specific keys. Think of it akin to a conductor, not controlling each beat but directing the overall flow of the jump. Watching the person with the keys allows the group to mesh into the right pace for that moment.
Togetherness First
We are constantly working to arrive together. Striving to move together causes us to pay attention to the movements in the whole formation instead of focusing on our personal moves. As a result, we match our speed and placement to each other constantly.
Being together is as essential as completing the formation when you start going fast. So we move together even when the formation is not quite perfect. In most cases, the formation is built (despite being wonky) or looks like we made it. And if something isn't there, teams at the highest speeds are better off moving on together to the next point to keep the skydive moving.
Pro teams like SDC Rhythm XP have a key person, but they have several techniques to speed up that process. All four teammates are seeing and anticipating at a high level, working to mesh the whole picture together at every single moment. The center person goes beyond just checking for completeness; they guide the pace of the jump.
Does this mean you can disregard the key on your team? Absolutely not! Whatever level you are at, you need a reliable key plan. Practicing that plan with discipline will get your team their highest score!